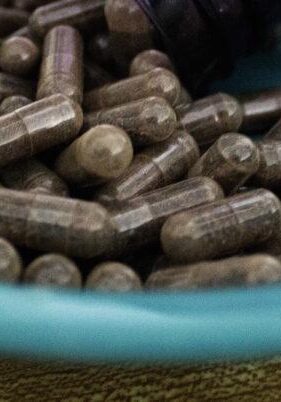 In-Home Placenta Encapsulation
New World Doula Services offers placenta encapsulation in the client's home. Our Postpartum Placenta Specialists carry extensive training and knowledge to provide the safest and highest quality product. We are certified in Bloodborne Pathogens for Professionals in Placenta Encapsulation in accordance with the OSHA Bloodborne Pathogens Standard 29 CFR 1910.1030. to ensure the utmost safety and sanitization practices are being adhered to. Performing this service in your home also helps reduce the chance that your placenta is exposed to any unfamiliar bacteria. Once services are booked, we provide a WHO (World Health Organization) compliant transport and spill kit for you to transport the placenta to your home. Tinctures and salves are also available as add-on services. Finally, another benefit to using our specific services includes the postpartum support we can offer you while in your home. Check out our FAQ section for more information. Please e-mail or call us to book today!
We also offer placenta tinctures!
A tincture is a highly concentrated liquid extract of herbs (the dried placenta) which takes several weeks to infuse.
Benefits of a placenta tincture:
Longevity and stability: A tincture does not expire
Ease of storage: A tincture does not need to be refrigerated.
Ease of administering: A tincture penetrates the mucous membrane and is therefore fast-acting.
Ease of preparation: The quick 2-step process generates long lasting benefits.