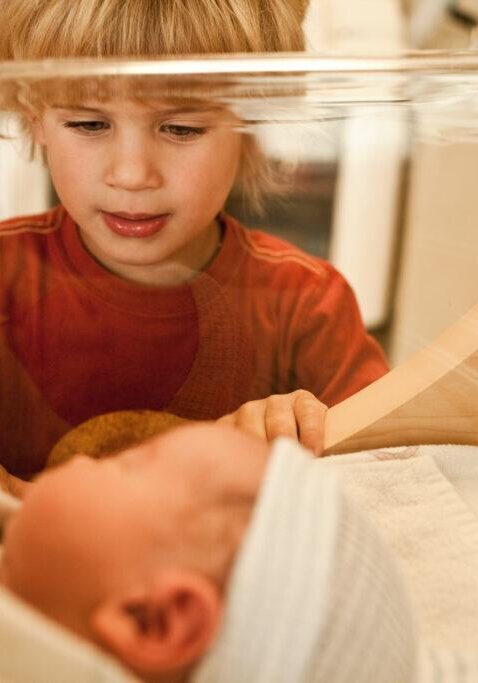 First Year Postpartum And Infant Care Doula Services
Postpartum and infant care doula services are available for the first year to help you and your family adjust to this new dynamic. Areas of expertise include, but are not limited to: Breast/chest/body or bottle feeding support and education, emotional and physical recovery from birth, sleep guidance, infant soothing and general coping skills, light meal preparation, light housework and general needs of the family. Availability for postpartum doula care is for a minimum of 4-hour shifts during the day and 8-hour shifts overnight. Postpartum plans are completely customizable to your needs. Welcome home and sleep-specific packages are also available. Please contact us for more information.

Samples of Preferred Packages
Welcome Home
This package is recommended for new parent(s), parent(s) planning to chest/breast/body feed, experienced parent(s) with limited support, or parent(s) who want to get on a schedule.
Your doula will meet you at your home when you arrive from the hospital
5 4-hour day shifts will be provided the first week
3 8-hour overnight shifts will be provided the first week
Live-in Care
This package is recommended for parent(s) who want support the first 3 days home from the hospital. Your doula will support you at every feeding, diaper change, and cry. Your doula will make sure you are well-nourished and rested, as well as aid you in your postpartum recovery. Live-in care can also be provided any time you feel like you need that extra help.
Starts with 3 consecutive days of 24-hour support
Sleep Care
We believe that sleep is such an important part of being the best parent you can be to your baby. Having a good night's sleep helps you both physically and emotionally. Much like a baby nurse or night nanny, your doula will take care of your baby so that you can get your best sleep. They will be there to take care of everything overnight so you can get the sleep you deserve. Doulas can also help with getting baby on a schedule, starting from 4-6 months after birth.
Overnight support starts with 8-hour shifts, 3-4 nights a week
Virtual Postpartum Doula Services
All meetings are done via the Zoom platform and consist of:
2 30 minute -1 hour sessions per day, usually in the morning and evening
emotional check-ins for the parent(s) and support as you navigate this transition
physical healing and comfort support for the birthing person
availability to answer any newborn care-related questions you may have (feeding, burping, soothing, babywearing etc.)
chest/breast/body feeding support
meal planning tips (if desired)