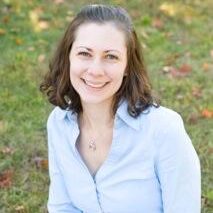 Jocelyn Albertson's (she/her) desire to empower birthing people and passion for all things to do with birth has led her to be a highly recommended birth and postpartum doula on the South Shore of Massachusetts.  She strongly believes in the transformative power of birth and in a woman's innate ability to birth her baby in the way that feels right to her.  She believes it is important to support and honor the choices a mother makes, as well as act as a resource and provide the information she needs to make informed choices about her care.  Jocelyn has extensive knowledge and expertise in the areas of pregnancy, birth and breastfeeding.  She established New World Doula Services, LLC in 2012.
She is an active member of Holistic Moms Network and the La Leche League of Massachusetts, Rhode Island, & Vermont.  She has also spoken on the benefits of having a birth doula at a La Leche League meeting and was a featured speaker at NICE-Natural Infant and Child Expo in March of 2016.
Jocelyn lives in Duxbury, Massachusetts with her husband Neil, 2 daughters (11 and 8) and their 2 dogs (a long-haired miniature dachshund and dachshund mix rescue).
Certifications: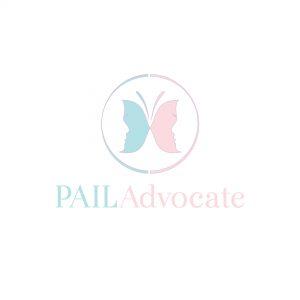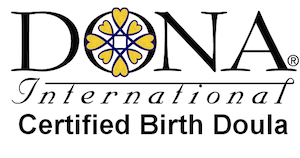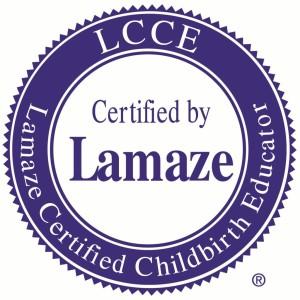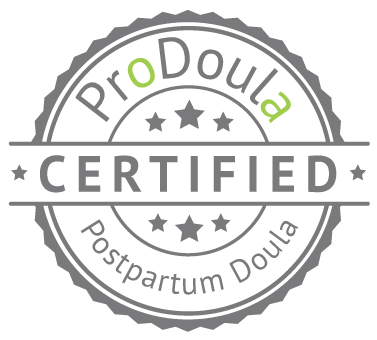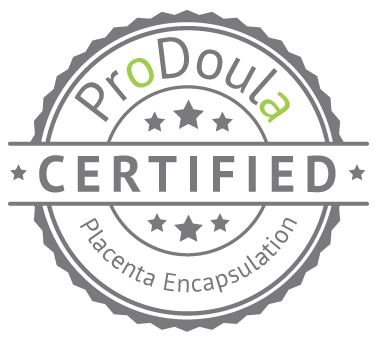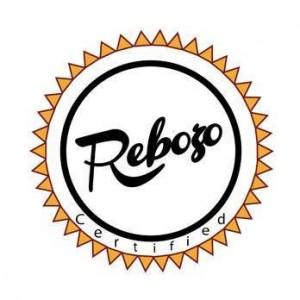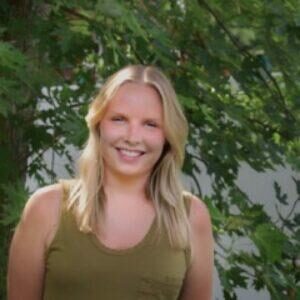 Stephanie B. has been working with children and families for 12+ years and has followed her passion for birth work for over 3 years. She serves the entire Boston and South Shore area. She was trained through DONA international for birth and postpartum doula support, and is a certified Hypnobirthing Practitioner. Stephanie previously worked as a volunteer doula at MGH through their program geared towards low income and at risk patients. She has found a passion in birth work and is constantly looking to improve her knowledge and skills keeping up with the "trends" in the birthing community. She is focused on helping families achieve their own birth wishes, whatever they may be, with confidence, compassion and comfort. Stephanie believes every birth is uniquely beautiful and has its own path and she is passionate about helping mothers achieve their ideal birth.
Stephanie lives in Weymouth, MA with her husband, her son, and yellow lab, Elliot!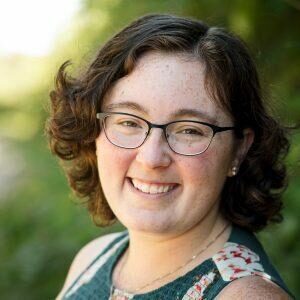 Amber Matteson (she/her) is a queer full spectrum doula and childbirth educator who offers conception/fertility, abortion, birth, and postpartum support. She has trained with Birthing Advocacy Doula Trainings, DONA, and Whole Body Pregnancy.
Amber has worked with children much of her life, and was interested in all things birth from a very young age. Although she serves many families from all walks of life, she is passionate about working within the LGBTQ+ community and helping to educate local birth workers on inclusive and affirming practices.
Amber is driven to serve and affirm those whose identities are so often shamed, marginalized, and silenced especially within the birth community.
Her practices are trauma informed, HAES (Health at Every Size) centered, and evidence-based. Her approach is gentle and supportive when working with families.
Amber lives in Weymouth with her partner and 4 cats.

Melody is a BADT (Birthing Advocacy Doula Training) trained and certified full spectrum doula and certified birth doula through Madriella. She is also mother of 5 who fell into the wonderful world of birthwork and support over 20 years ago and has never looked back. She was inspired to become a Certified Lactation Consultant and doula determined to serve disenfranchised women after partnering with a wonderful organization in Boston called the Vital Village Network and the Boston Breastfeeding Coalition. A certified yogi in Vinyasa, Melody brings calm and reassurance to the birthing experience.
Having nursed her own 5 children with little to no support with the challenges she faced and having had very traumatic birth experiences of her own, Melody is very familiar with the complexities of breastfeeding and birthing and wanted to use herself and her experiences to help and inspire, inform and encourage other mothers.
Melody is committed to providing moms with the tools and confidence they need to have the birthing experience they want to have and to overcome breastfeeding obstacles and meet their breastfeeding goals by any means necessary.
In addition to being a doula and providing breastfeeding support and counseling, Melody has been a public speaker in the world of lactation. Melody has been a featured speaker at the CDC's USBC Annual National Breastfeeding conference, Massachusetts Breastfeeding Coalition's yearly Breastfeeding in the Baystate conference, Vital Village Network under the auspices of Boston Medical Center's annual leadership conference and more.
Quote: "Girls are the future mothers of our society and it is important that we focus on their well-being." ~Miriam Makeba

Erinn has always found pregnancy and birth to be a beautiful part of life. Her first birth experience was supporting a young mother in 2002. Her goal is to provide families with the information and support that they need in order to have the most positive birth experience possible. She encourages families to know their options and make informed decisions because the choices they make will affect their family and no one else. Erinn fully supports all types of birth and the decisions a mother makes. She believes in working in conjunction with the partner or support person and encourages them to play as active a role as they are comfortable.
She attended Bridgewater State and has a B.S. in Early Childhood Education and Psychology. She has a passion for learning and continues to educate herself on all matters regarding birth and postpartum.
Erinn lives in the midcape area with her husband, daughter (14), son (11), and seven chickens.

Vida moved from Canada to the United States in 2012, leaving a teaching career of over 20 years. Throughout her career of teaching and raising her children, she moved frequently for her husband's career. She quickly learned to be flexible, adapt, and immerse into her new communities .
For the past 11 years, due to her enthusiasm for births, she has been asked to attend many births of family members and friends. Always honoring this special event that she was to be a part of, Vida embraced it passionately and assisted in anyway she could. About 3 years ago, she was totally reaffirmed of the value of her presence and expertise that she should be doing what she LOVES! She trained with and achieved her certification through DONA International and made a commitment to pregnant women and their families in creating a positive birth experience.
Vida has a creative, curious, outlook towards life, married with 3 "adventuresome adult children", whom are scattered around the globe. She feels at this time in her life, she has the energy, expertise, enthusiasm and time to empower women in this important life event.
She embraces healthy living through exercise, nutrition, and meditation. Always learning, listening, and observing what life has to offer.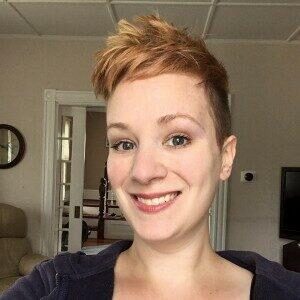 Andrea is a CAPPA-trained postpartum doula, Center for Sacred Window Studies alumni, and a Newborn Mothers Postpartum Professional graduate. She is also a mother of 3 children under the age of 5. Needless to say, she is well-versed in organized chaos!
Andrea taught as an elementary school art teacher for 5 years before becoming a stay-at-home mom. These experiences, in addition to her previous work in the early intervention, early childhood education, and special education fields, and several years spent working as a nanny, have prepared her greatly for a role as a postpartum doula.
Andrea personally understands the difficult, overwhelming, confusing, and absolutely magical experiences that the postpartum period brings. She will do her best each day to make sure that new and seasoned mothers and their partners feel supported, comforted, well rested, well fed, and confident in their parenting abilities. Andrea is very excited to be able to facilitate an enriching postpartum experience for local families through day-time support services.
Andrea lives in Kingston, MA with her husband, babies, and one-eyed rescue Boston Terrier, Sally.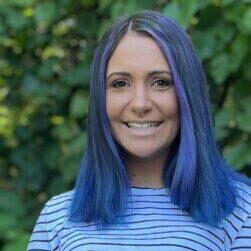 Lauren has been working with families, particularly in helping with the infant transition for a long time. She has a background as an infant nanny, infant through preschool teacher and early childhood education. She takes pride in her experience, and her favorite stage is the fourth trimester. Lauren is a certified postpartum doula (CPPD) and birth doula. She became educated and experienced with infants before the birth of her first child in 2008.
Lauren is a blended family mother of four children, two boys and two girls. She lives in Holbrook with her husband, and growing family of children. She also has three dogs, a one year old ball python, and a newborn kitten.
An addition to her education and experience as a childcare specialist and doula, Lauren is always working to learn more and acquire many certifications. On her free time, she enjoys crafting hair bows for her children, and fitness related activities.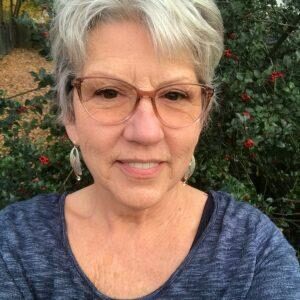 Pam loves babies! Before taking the CAPPA Certified Postpartum Doula training, Pam always knew she wanted to help take care of newborns.While practicing as a Massage Therapist for 27 years and a Massage Therapy Instructor for 10 years, Pam realized her most rewarding experiences were with pregnant mothers and their babies. Now she is excited to say she is able to take this next step in her career and lend another helping hand where she can.
Pam is a proud mother of two and has one grandson. She loves art, plants, the outdoors. She lives in Taunton with her two cats Riley and Lola.

Sarah received her certifications from the International Doula Institute. The birth of her third son was a particular turning point in her life because it wasn't her first experience with birth trauma. After working her way back to some version of normalcy from the first birth trauma, she came face to face with an entirely different form of it.
Because of these experiences, Sarah chose to specialize in trauma-informed care. From helping you prepare and process past traumas throughout your pregnancy to helping you through the intensity of labor, she is there to watch you become your most powerful self and help you harness that power in times of uncertainty.
As your doula she will be an unyielding source of compassionate and continuous care. She is an avid advocate for evidence based birthing practices and knowing how to navigate a birth system that can sometimes be coercive or overly interventionist. Her goal as a doula is to make you feel seen, heard, and respected. She attends all births, from unmedicated births to scheduled cesareans.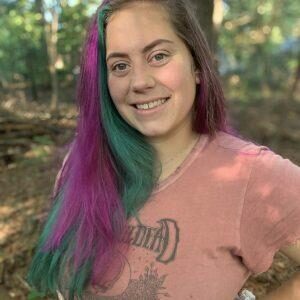 Sabrina was called to birthwork after having a traumatic emergency cesarean with little to no support, and later went on to have a VBAC with her daughter. Sabrina feels honored to support you and your family without judgement, on any birth route you choose to take. Her goal is to provide you with a supportive & safe space, ultimately leading to an empowered birth experience. Sabrina feels the journey from pregnancy to motherhood is sacred, and every birthing person deserves to feel recognized, supported, and confident in their self.
Sabrina originally trained with HERBAL in 2019 for birth doula work and is now a certified doula with Crowning Achievement Doula Trainings. She is also a peer lactation counselor and placenta encapsulation specialist.
Sabrina is a homeschooling, single mom of 2, and enjoys hiking, foraging, crafting, learning about herbal remedies, and divulging herself into all things birth & postpartum.

Chrissy has over 20 years experience caring for families, children, and babies on the South Shore. Whether through being a nanny, an apprentice to a home-birth midwife, a labor and delivery registered nurse (RN) in the state of Utah, a maternity nurse, a Level 2 NICU nurse, or as a Lactation Consultant, Chrissy always puts 110% of her skill, effort, and empathy into her care. The joy and accomplishment of feeding your baby with your own milk is the most beautiful journey that Chrissy thrives and delights in helping countless other mothers with.
She holds a B.S.N. with magna cum laude mention and departmental honors. Chrissy has since cared for thousands of families at home, inpatient at several hospitals, and outpatient providing pediatric lactation care to families from all over the world. Chrissy mentors medical students, residents, and staff members through bedside shadowing, breastfeeding education presentations, and hands on workshops. Chrissy is currently studying to become a craniosacral therapist, as she believes this therapy will further enhance her work with babies on a deep level. She is continually attending training and research in the lactation science field.
Chrissy has a solid knowledge base for helping families through the benefits and challenges of breastfeeding through all stages of infancy. She works hard to provide complete and holistic care when teaching holistic breastfeeding classes and offering home visits for lactation support in the comfort of your home. Chrissy looks forward to sharing her expertise and is excited to be a part of your family's breastfeeding journey.
Chrissy provides lactation consultant services only.
Professional Affiliations: RN License, IBCLC License, BLS/ACLS Certification, NRP Certification, STABLE certified, AWONN member, ILCA member, USLCA member, Breastfeeding Educator, Breastfeeding and Postpartum Support Leader, Baby Friendly Advocate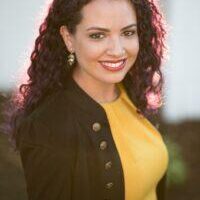 Surey's journey as a birth and postpartum professional began from a very early age, when she would volunteer to help moms and care for babies at family and community events. As a teenager, when she first learned that having a child did not have to be like the scary, chaotic scenes she'd always seen on TV growing up, her interest only grew.
She holds a B.A. in Anthropology, an M.A. in Archaeology & Heritage Management, and focused on cultural norms and practices surrounding gender identity, sexuality, and the construction of womanhood throughout her academic career. As time passed, however, her fascination with childbirth and supporting growing families kept beckoning.
When she had the opportunity to support her baby sister in having her first baby, she knew she had found her calling. From that time on, she has never stopped learning and supporting families in having their best birth experience and transition to life with a new baby. She is a certified Labor Doula, Postpartum & Infant Care Doula, Postpartum Placenta Specialist, Belly Bind Wrap Artist, ​Certified Lactation Counselor, Child Passenger Safety Technician, and Childbirth Educator.
Surey lives in southern Massachusetts with her husband, Paul, and their mischievous Balinese cat, Loki.

With over 20 years of experience in the childcare field, Shannon has been a source of support for hundreds of families. Her desire to help women during pregnancy and childbirth made for a smooth transition in to the role of doula.
Shannon began studying with ProDoula and strives to bring families the best possible care during the pregnancy, birth and postpartum period. She prides herself on her ability to serve women through this process in the manner that best suits their family.
Shannon is actively working to better herself as a doula by continually attending trainings on all things birth related. She believes that her role is important to encourage, support and guide women through the miracle of childbirth.
Shannon lives in Bourne, Massachusetts with her husband Nik and their two young sons.