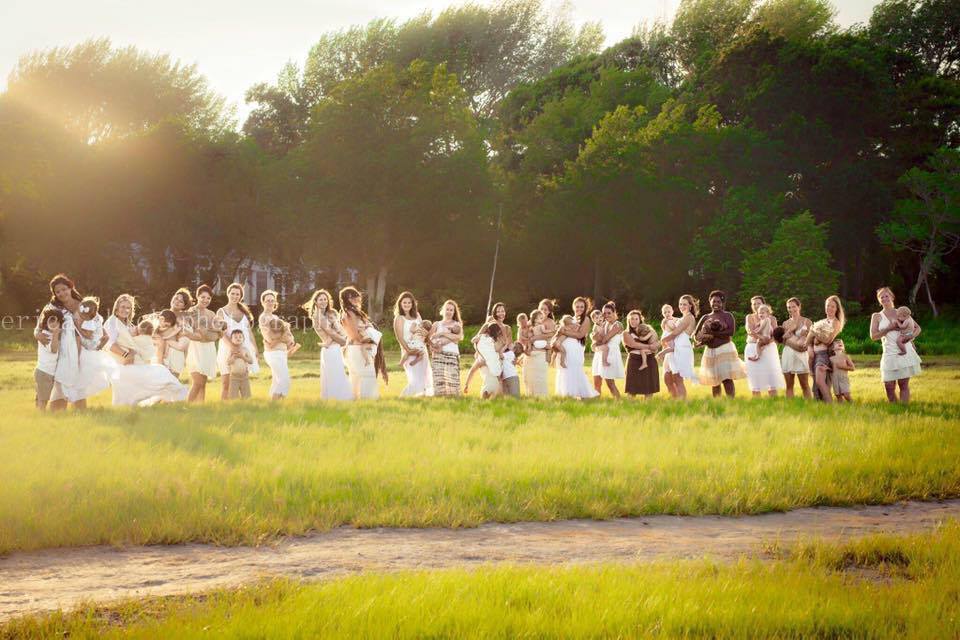 Breastfeeding Beach Party
I was privileged to be a part of something amazing this week. 21 women came together on the beach and breastfed their children while being photographed. Some of us knew each other already and some of us met that day. It didn't matter though, we all had a common purpose and cause.
We all held our children in our arms and nourished them and we were all bonded together in that moment.
Why is this important? It normalizes breastfeeding in such a monumental and beautiful way that one individual couldn't do. It shows the world that we are not ashamed of our bodies or of how we feed our babies, but that we are proud of this.
How does it do this? World Breastfeeding Week is this week. Photographs like this are being shown all over Facebook to people who might not otherwise be exposed to it. Hopefully, this photo is starting a conversation about breastfeeding or helping someone realize how beautiful and normal it is. Hopefully, it is giving a new mom the courage to feel completely comfortable with herself. Hopefully, it is showing those who support these mothers how important that support is.
I so strongly believe that images like this need to be shown so that women who might otherwise feel uncomfortable breastfeeding in public know they are not alone. So that those women know they are not being judged for feeding their baby. So that those women can find the strength to feel comfortable in their own skin.
One mother at this photo shoot had never breastfed in public. She showed such strength coming to this and baring it all.
I remember desperately trying to nurse with a cover after my first was born and how self-conscious I was breastfeeding in public. It's hard feeling comfortable doing something you and your baby are still learning to do! For me, I didn't feel truly comfortable until we had really figured it out together. I had the support from my husband and my family to do what felt right to me, to trust my intuition and put my baby's needs above an uncomfortable look.
As your doula, I fully support your choices on how you feed your baby and will help you to find that confidence to trust in yourself. In honor of World Breastfeeding Week, I urge you to do what makes you feel empowered and to surround yourself with those who support that feeling.